David McDonald has more than thirty years' research experience throughout the United States, Canada, and in various European countries, particularly the British Isles and Germanic Europe.
Dave's research specialty is in the "Old Northwest," those states (or parts thereof) formed from the "Territory Northwest of the River Ohio": Ohio, Indiana, Michigan, Illinois, Wisconsin and Minnesota. In addition to these states, Dave has conducted extensive research in neighboring states, such as Kentucky, Iowa, Missouri and Pennsylvania and elsewhere across the United States. He has research interests in transcontinental migrations of New England families, the effective use of Christian church records and repositories, and fraternal organizations and societies and their records of genealogical interest.
The American Midwest has been the first and primary focus of his research work, but he has conducted research throughout the United States: New England, the Mid-Atlantic, the Great Plains and the Upper South have all captured his attention and time at various points through the years.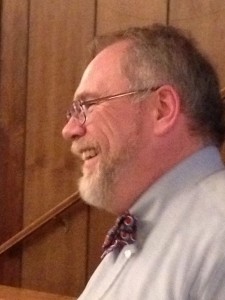 Dave's articles have appeared in various local genealogical societies' publications and in the National Genealogical Society Quarterly. He edited the Wisconsin State Genealogical Society Newsletter and has written for the Iowa Genealogical Society's Hawkeye Heritage, the Illinois State Genealogical Society Quarterly and the Nebraska State Genealogical Society's Nebraska Ancestree.